Range Rover Services
Range Rover Service,
7 Bayley Street,
Stalybridge,
Manchester,
SK15 1PZ
Telephone: 0161 464 4356
Opening hours:
Mon: 8:30am – 6pm
Tue: 8:30am – 6pm
Wed: 8:30am – 6pm
Thu: 8:30am – 6pm
Fri: 8:30am – 6pm
Sat: 9am – 1pm
Sun: Closed
Drop off your Range Rover any time between 8-10am. Collect when it's ready from 4:30pm until we close.
£ FREE
Relax with refreshments and free wifi in the P3 lounge whilst you wait for your vehicle.

£ FREE
Courtesy lifts to and from 'The Trafford Centre' 'The Lowry' and other local attractions.

£ FREE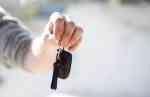 We will collect your Range Rover from your home or work between 8am-11am then deliver it back by 6pm.
£ FREE
Drop off your Range Rover between 8am-11am, and drive off in a loan car. Collect your car by 6pm
£ FREE