We can offer replacement exhaust systems as well as completing exhaust repairs.
We also offer performance exhaust upgrades if you require more noise and or performance.
We offer genuine Land Rover exhaust system and performance exhaust systems from manufacturers such as Quicksilver.
We offer replacement catalyst systems including genuine Land Rover parts as well as aftermarket alternatives.
We also offer sports catalysts and decat downpipes as a performance upgrade. We offer appropriate remapping in house to accommodate these upgrades.
Please speak to a member of the team for more details, price and availability.
Exhaust Repair
Exhaust Replacement
Performance Exhausts
Catalyst Replacement
Decat Downpipes
DPF Delete
Drop off your Range Rover any time between 8-10am. Collect when it's ready from 4:30pm until we close.
£ FREE
Relax with refreshments and free wifi in the P3 lounge whilst you wait for your vehicle.

£ FREE
Courtesy lifts to and from 'The Trafford Centre' 'The Lowry' and other local attractions.

£ FREE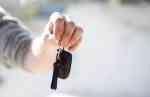 We will collect your Range Rover from your home or work between 8am-11am then deliver it back by 6pm.
£ FREE
Drop off your Range Rover between 8am-11am, and drive off in a loan car. Collect your car by 6pm
£ FREE