If you're looking for some more power for your Land Rover Discovery Sport then we offer custom ECU remaps.
We have a team of in-house master trained file writers with Bosch and SIEMENS accreditation in remap file writing.
We have a purpose built state of the art dyno cell with a dyno developments rolling road to measure power before and after and to allow us to live map your vehicle.
We offer remaps for petrol and diesel Range Rovers.
Please speak to a member of the team for more details.
Custom Remaps
Live Mapping
Rolling Road
Stage Maps
BOSCH Accredited
SIEMENS Accredited
Lifetime Warranty
Lifetime Guarantee
Drop off your Range Rover any time between 8-10am. Collect when it's ready from 4:30pm until we close.
£ FREE
Relax with refreshments and free wifi in the P3 lounge whilst you wait for your vehicle.

£ FREE
Courtesy lifts to and from 'The Trafford Centre' 'The Lowry' and other local attractions.

£ FREE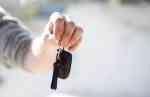 We will collect your Range Rover from your home or work between 8am-11am then deliver it back by 6pm.
£ FREE
Drop off your Range Rover between 8am-11am, and drive off in a loan car. Collect your car by 6pm
£ FREE