If you are experiencing a lack of power this could be due to a fault with the turbocharger system.
Turbocharger issues are common problem with Land Rover Discovery models and we have a range of options to help.
Another issue we see a lot is faulty or failed turbocharger actuators.
First of all we need to diagnose the exact fault and what has caused it then we have a range of options to fix it including;
Replacement turbo-chargers
Turbocharger repairs
Turbocharger refurbishments
Actuator Replacement
Actuator Repair
Actuator refurbishment
Please speak to a member of the team for more details and to make a booking.
We also offer recovery for a small charge for vehicles which are immobile. Please speak to a member of the team for details and pricing.
Drop off your Range Rover any time between 8-10am. Collect when it's ready from 4:30pm until we close.
£ FREE
Relax with refreshments and free wifi in the P3 lounge whilst you wait for your vehicle.

£ FREE
Courtesy lifts to and from 'The Trafford Centre' 'The Lowry' and other local attractions.

£ FREE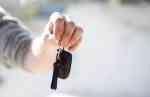 We will collect your Range Rover from your home or work between 8am-11am then deliver it back by 6pm.
£ FREE
Drop off your Range Rover between 8am-11am, and drive off in a loan car. Collect your car by 6pm
£ FREE