We are equipped with factory diagnostic equipment allowing us to quickly and effectively diagnose a fault.
Our teams vast experience with Range Rover makes us aware of the common issues and faults and the best and most cost effective way to rectify them.
Diagnostic system are not crystal balls they merely point you in the direction of the fault and allow you to test components. It's from here that skill and experience of a qualified diagnostic technician are most valuable and why its so important that the technician working on the Range Rover really knows the vehicle. For this reason we purchase our own Range Rover models to and extensively train on them to be at the front of Range Rover diagnostic fault finding and repair.
We are skilled in;
Diagnostic code reading
Component testing
Advanced diagnostics and repair
Component coding
Component repair
Drop off your Range Rover any time between 8-10am. Collect when it's ready from 4:30pm until we close.
£ FREE
Relax with refreshments and free wifi in the P3 lounge whilst you wait for your vehicle.

£ FREE
Courtesy lifts to and from 'The Trafford Centre' 'The Lowry' and other local attractions.

£ FREE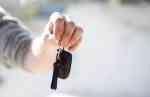 We will collect your Range Rover from your home or work between 8am-11am then deliver it back by 6pm.
£ FREE
Drop off your Range Rover between 8am-11am, and drive off in a loan car. Collect your car by 6pm
£ FREE