We offer replacement, repair and maintenance on Range Rover suspension.
Some models are fitting with airbag suspension systems which can over time fail. This is usually due to a rip in the fabric. This can also lead to failure of the air suspension compressor. We are able to fix, repair or replace as appropriate after diagnosis.
Some models are fitted with shock absorber and springs which are prone to leaking and failure, often due to age. We are able to offer replacement components on a supply and fit basis.
Air Suspension Fault Diagnosis
Air Suspension Replacement
Air Suspension Repair
Air Suspension Refurbishment
Suspension Upgrades
All parts we fit come with a 1 year warranty. All labour comes with a 1 year warranty.
Please speak to a member of the team for more details about your Range Rover suspension repair.
Drop off your Range Rover any time between 8-10am. Collect when it's ready from 4:30pm until we close.
£ FREE
Relax with refreshments and free wifi in the P3 lounge whilst you wait for your vehicle.

£ FREE
Courtesy lifts to and from 'The Trafford Centre' 'The Lowry' and other local attractions.

£ FREE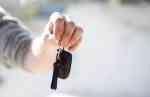 We will collect your Range Rover from your home or work between 8am-11am then deliver it back by 6pm.
£ FREE
Drop off your Range Rover between 8am-11am, and drive off in a loan car. Collect your car by 6pm
£ FREE